ChemistryCan deliver on the Green Deal
In 4 separate digital illustrations show how chemistry delivers on the Green Deal
The chemical industry is one of the largest and most diverse in the world and supplies almost all sectors of the economy. As such, delivering on the objectives of the EU Green Deal is not a standalone exercise. For Cefic, raising awareness and helping to expand opportunities for sustainable chemistry in the EU is a priority. Our expertise was required to visualise in just 4 illustrations the focus of the whole industry under the EU's Green Deal: climate neutrality, circular economy, quality of life and scaling up technology.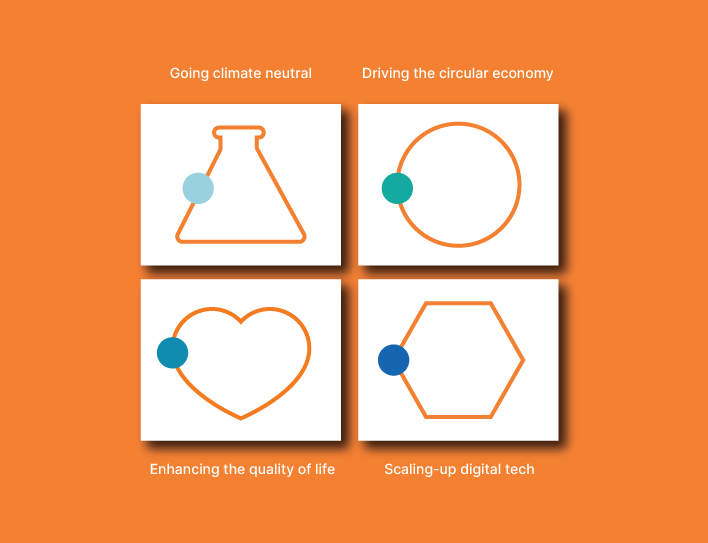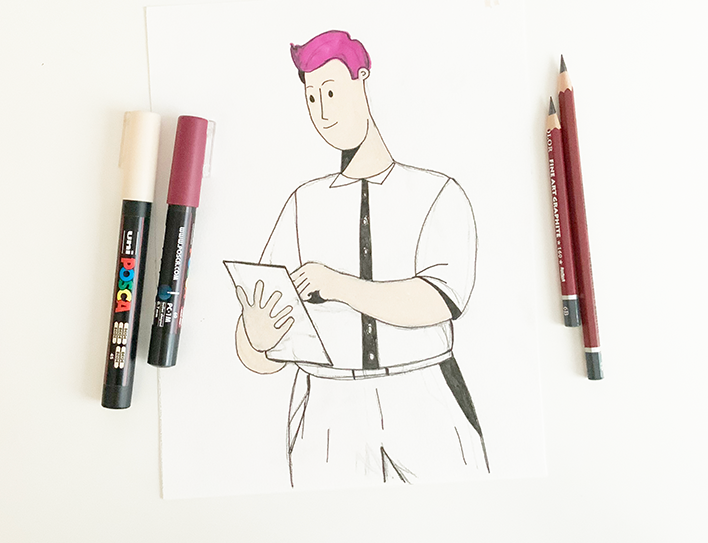 Our experience in the chemical industry and the supply chain proved valuable in the initial phase of the project. We compiled research on the chemical industry and Cefic's initiative on sustainability (ChemistryCan) as well as the EU Green Deal.

Animated illustrations + digital + social media 
The design concept was developed around 4 different shapes to highlight the 4 different industry priorities under the EU Green Deal: 1) A chemical flask for climate neutrality, 2) a circle for the circular economy, 3) A heart shape for quality of life and 4) A hexagon shape for scaling up techology. Each shape contained an illustration that demonstrates how chemistry contributes to the EU's Green Deal. As part of the campaign, the animated illustrations were communicated on the website and social media.