Powerful Annual Reports (Part 2): 6 design elements they all have in common
By Alisa De Backer, March 28 / 2 MIN READ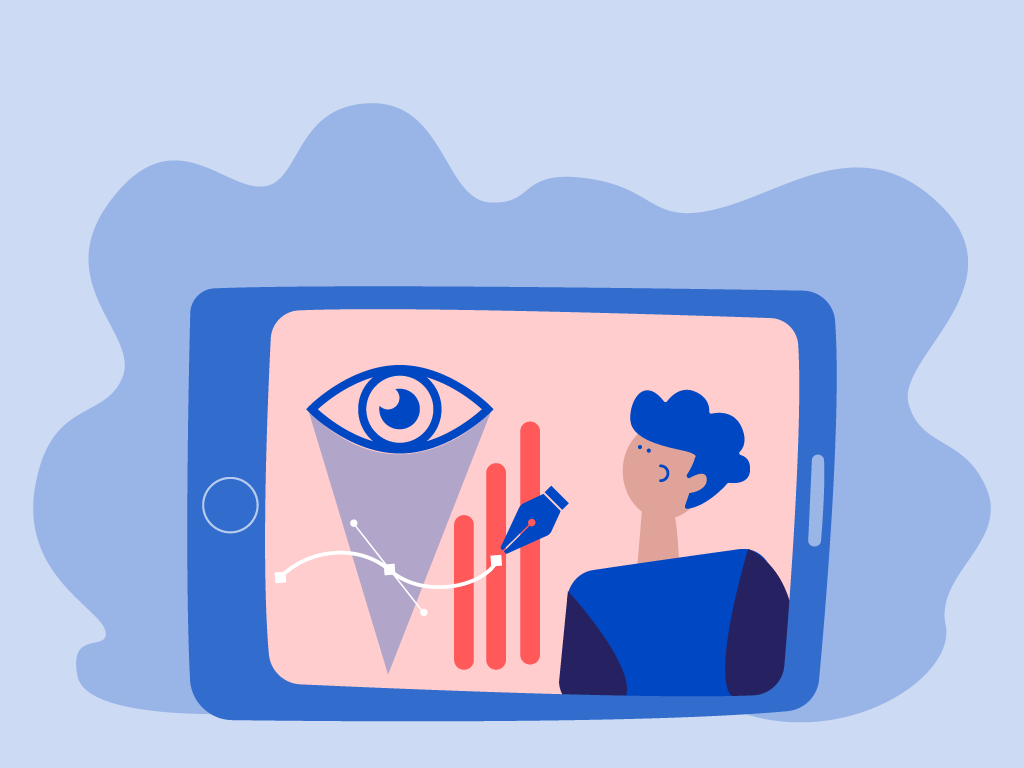 This is the second post of a series of three parts that will cover the basic elements of what makes a powerful Annual Report from start to finish and which will allow effortless engagement with your audience.
We've already talked about everything you need to know about how to create content that people (your audience) want to read. Once you have your first draft, it's time to look at best ways to visualise it.
You probably Googled around or you picked up an Annual Report from events because of one reason or another. Most probably you were attracted to the creative visuals, structure, paper, format. Or perhaps the personality of the publication – user-friendly, colourful, elegant, helpful, reserved, etc.
The reasons are endless and very personal.
To help with your project, we identified 6 main design elements that all "pick me" Annual Reports should have, and we will share some tips along the way.
1. Understand the medium: print, interactive and/or web
Well designed Annual Reports are created by professionals that have experience in designing for print, web or both. It is essential that you get the best advice and have all your questions answered from the beginning  about what options work best for you and what exactly each option involves.
2. Based on illustrations and infographics
Annual Reports that get read and acted upon, have illustrations and infographics. Our brains crave infographics and market research backs up the science.
When it comes to customised design, here are our 3 main take-aways:
Work with specialised professionals such as illustrators and infographics
An experienced information designer has knowledge about statistics and how to use and visualise data.
Ask for examples of customised illustrations and infographics to help with your decision for a potential partnership.
3. Tell a visual story from cover to cover
As you move from page to page, the colour palette used is consistent and able to take the reader on a visual journey. Don't be afraid to use  strong typography and make sure you understand type hierarchy (e.g. headline followed by title, subtitle etc.).
4. … but visually highlight selected areas
Most of us are initially drawn to the first pages and the last pages of the Annual Report. There is where your design focus should be. Use an infographic at the beginning of the report as a summary of your year's activities. Click To Tweet
Visually highlight these areas to keep the reader interested!
The summary is also a great introduction card especially for anyone who is not familiar with your organisation.
5. Real people, real situations
Great Annual Reports connect with their audience. Show your audience who is behind the story. Use images of your staff & members, real people in real situations. Avoid stock photos. They are not believable and negatively affect your reputation.
6. Have a "wow" factor
For many organisations, the Annual Report is the only printed publication. It makes sense then to have a "wow" factor.Be creative with the format or the paper used. If your Annual Report is available online, use interactivity & animations. Click To Tweet
Small, simple and informative animations are engaging and spark visual interest.
We will look closer at how and where to use interactivity in your Annual Report, in the upcoming post. And if you need help with finding your story and create stunning visuals, we'd love to chat !