Powerful Annual Reports Part 1: How to create content that people want to read
By Alisa De Backer, Feb 28  / 3 MIN READ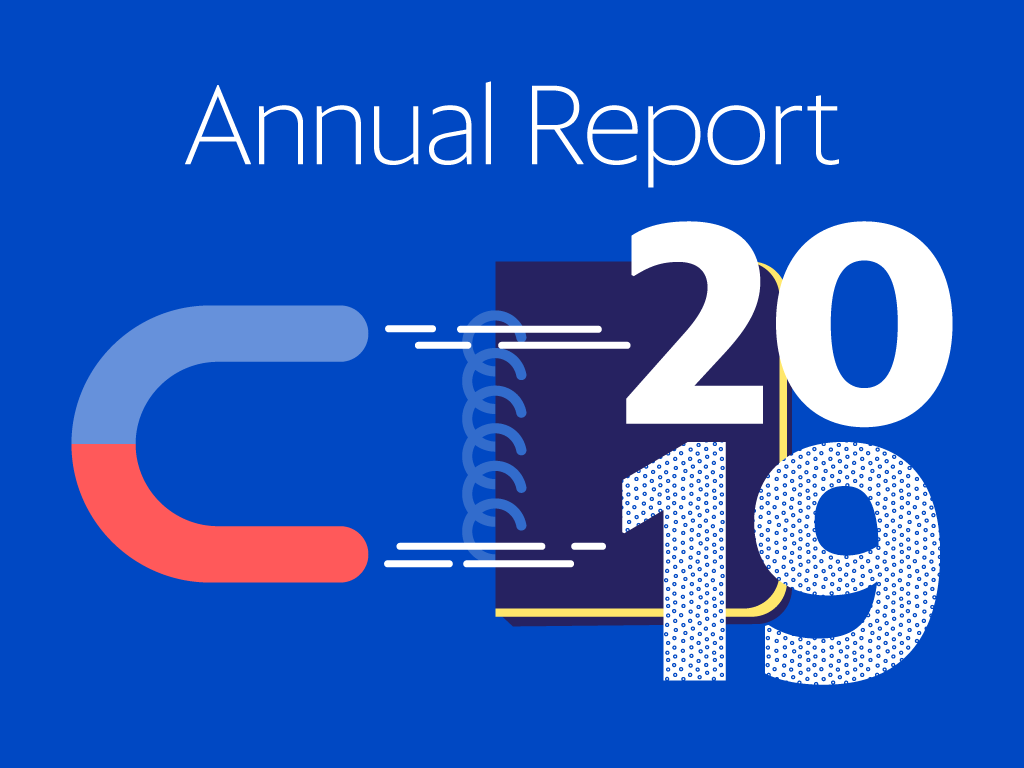 Delivering a powerful Annual Report can be challenging. The reality is that coming up with a product that is unique, memorable and shareable is easier said than done.
Let's be honest: 8 out of 10 Annual Reports you come across are frankly useless. And most of them are PDFs of page after page of incomprehensible text and copy pasted Excel charts & tables.
So how do you move beyond Annual Reports that are "nice to have" to something that is memorable and influential?
A product that you are finally proud and happy to share?
This is the first post of a series of three parts that will cover the fundamental elements of what makes a powerful Annual Report from start to finish and which will allow effortless engagement with your audience.
This first part covers everything you need to know about creating content that users will want to read. Be sure to stay tuned for the next 2 posts of the series.
Who's your audience?
Your Annual Report will be published online and can be read by everyone.
Define your main audience from the beginning. Write with the purpose of providing value to them.
Pitfalls you should avoid : industry specific jargon, sounding too institutional, appealing to everyone and no one.
Tell a story with the Annual Report…
It can be tempting to include ALL your year's activities of the organisation in the Annual Report.
The more the better, right?
Wrong.
Avoid the "shopping list" pitfall.
Focus instead on how the achievements made a difference for your staff, members and the industry as a whole. Nobody has the time to read about what you have done the whole year – bullet point after bullet point.
…  that is centered around a theme.
Think of a the theme as the backbone of your Annual Report. It weaves your
organisation's activities together.
You can identify the theme by:
asking yourself : what was our main priority last year? What was the topic/issue etc. that influenced all our activities ?
come up with a broader theme if you are a larger organisation with working groups, sector groups, etc.
Make sure your Annual Report's "Foreword" and/or "Message from the President" reflects this theme.
Create rules from the start on content input
If you are relying on content input from your colleagues & business partners on different areas for your Report, make sure you create a few guidelines about your expectations.
We all have different communications styles and expertise. Being  clear from the beginning, will save you time during the compiling and content copy-editing process, later on.
What should you ask for?
short sentences
simple messages
links to relates sources
let them know you will edit their input to deliver a consistent message.
Storytelling with your data
Anyone can put some data in Excel and create a chart. Anyone can create a table and copy paste it into their Annual Report.
But does anyone look at it? No.
There is always a story in your data.
The analyst and communicator of the data will be able to identify and visualise that story. There is a  big difference between showing the data and telling the story WITH your data.
Catchy headlines
Who doesn't like catchy headlines?
Move away from titles that sound like statements. Start thinking like a journalist! Click To Tweet
Your audience will read first the headlines. If they look interesting enough – you are into a winner – they will have a closer look at the content.
Start writing your headlines first, then your story. Change and update as you move along.
How do you know that your headlines work?
Read ONLY the headlines of your Annual Report. Do they make sense? Do they connect to each other? If yes, you are on the right track!
Include testimonials and quotes
Together with catchy headlines, testimonials and quotes will be most likely read by your audience. Take advantage of this and collect testimonials from your staff, members and EU officials.
Plus, now is the time to tell people what a great last year you had with positive feedback!
The use of quotes will provide the right highlight that your story needs.
Show, don't tell!
Even the best written stories will not always be read. This is because while your Annual Report might be telling a story, it does not show it.
I am of course not suggesting to turn your Report into a narrative with plots and characters. What I am recommending is to show the story of your Annual Report with the use of visuals.
Visuals will create vivid and novel connections for your brain, and lead to a memorable story.
We will look closer at how that works in the upcoming post.
For now it's over to you!
How do you make sure your content is read? Let us know in the comments below.